2003 Mazda Miata (NB)
Stereo head unit and speaker replacement
I couldn't hear the OEM stereo with the top down, so I decided to, as cheaply as possible, replace the head unit and speakers. The speakers I purchased were smaller in diameter and circular on oval like the OEM speakers. I took the enclosures from the OEM speakers and make a form with a plastic bag and my new speakers to Great-Stuff foam a new enclosure. I made sure to leave port room. I opted for a pioneer head unit, it seems like a pretty hardy cd transport mechanism. I does have an inverted LCD however. I hate LCDs for car applications because of their horrible performance in the cold. I much prefer the VFDs as used in Kenwoods and other head units, but the price was right. This one does have a neat feature however, The backlight for the LCD is an array of RGB LEDs. I can have virtually any backlight color I choose!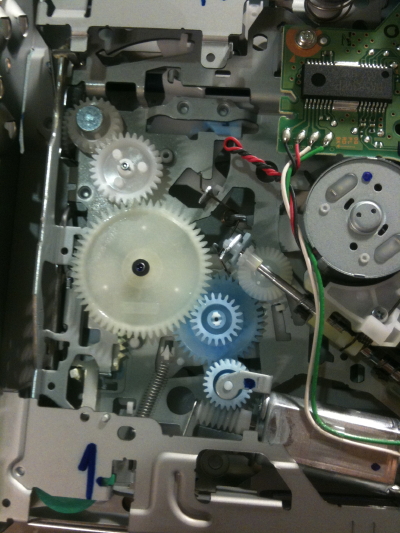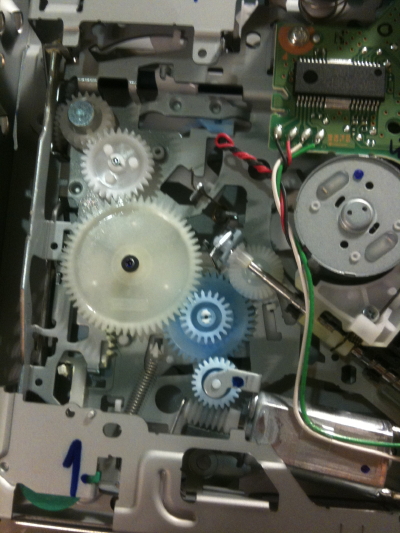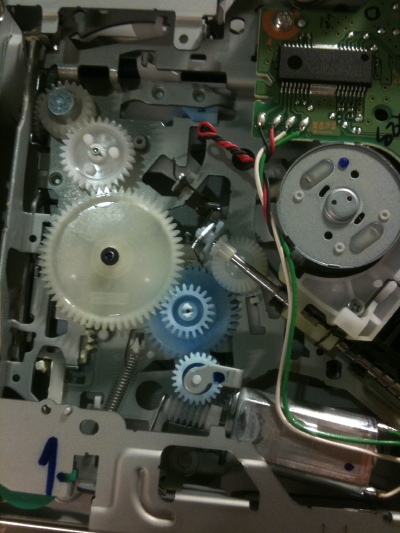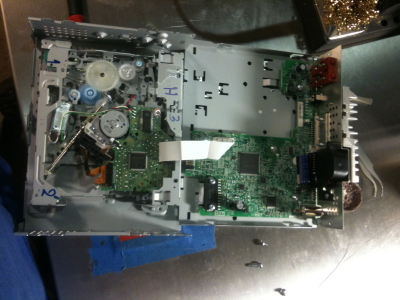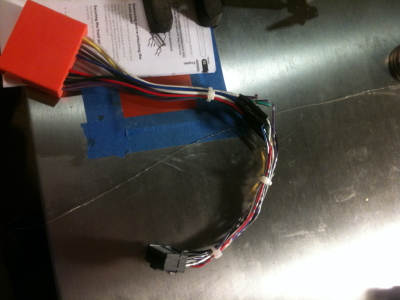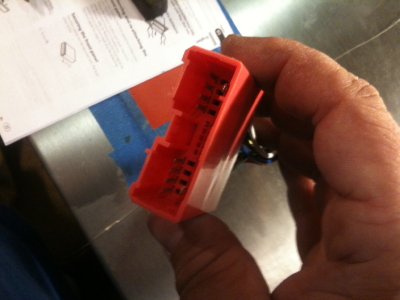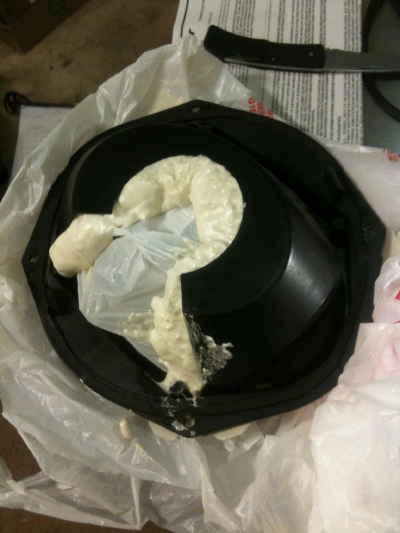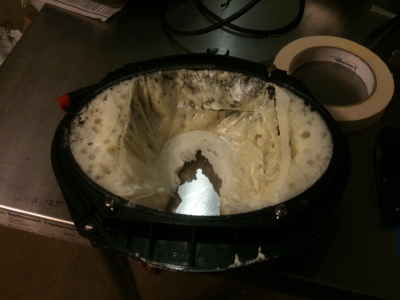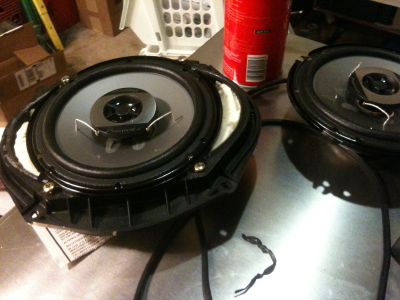 My new used Transmission
I have just acquired a new, used, 6-speed tranny. I bought it online for 750 bucks. A fair price. The 5-speeds are hard to give away now, but the sixers are very desirable.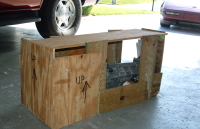 Mr. Ugly (My Track day car)
Engine ~45'800 miles on engine
94 Motor Balanced and Blueprinted
JE Custom Turbo Pistons with 9:1 Compression & 1mm Overbore
Crower H Rods
All ARP Bolts (every thing)
Ported & Polished Head
1mm Oversized Valves Black Nitrate Coated
Bronze valve guides
HKS Cams, HKS Cam Gears
FMIV Turbo Manifold
Turbonetics Wastegate
Garret Double bearing turbo gt3071r 4" inlet polished (new)
Custom down pipe 3" real bind bent with Vband (new)
External .Tail wastegate
Custom Front Mount Intercooler with HKS Core
Tial Blow Off Valve
Ported & Polished Intake Manifold
Koyo Racing Radiator
Dual fan's 12's
Vishnu Fuel Rail
550cc Injectors Rc injector's
255 Walboro Fuel Pump
Link Engine Management System w/ Laptop Hookup
Custom 3" Exhaust with vibrant muffler
Stage III ACT Racing Clutch
Aluminum FlyWheel (Flyin Miata)
Torsien II Limited Slip Rear End
Flyin Miata Front Adjustable Sway Bar
Flyin Miata Rear Adjustable Sway Bar
Koni Adjustable Front and Rear Struts
Eibach Sports springs
Poly Master Bushing Kit
Brembo Rotors
Polish Accessories
Digital Dyno Tune Gauges (Digital)
WideBand o2
Boundary Engineering High Flow Oil Pump
Fire Extinguisher
Race Beat Body kit
RaceBeat Turn Signal Intakes
California Miata Toneau
17"x7.5" Wheels and 15" Racing wheel's
Moss Motors Cloth Convertible Top
NHT Night shade Blacked out Tail Lights (I have since replaced these with tail lights that weren't blacked out, duh.)
Gilled Light Weight Hood (This really does make a big difference in cooling!)
Custom Lazy Eye kit Functional
New Rear Smoked Window

Interior
CR1 Corbeau Racing Seats
Corbeau Four Point Racing Harness.
Chrome Roll bar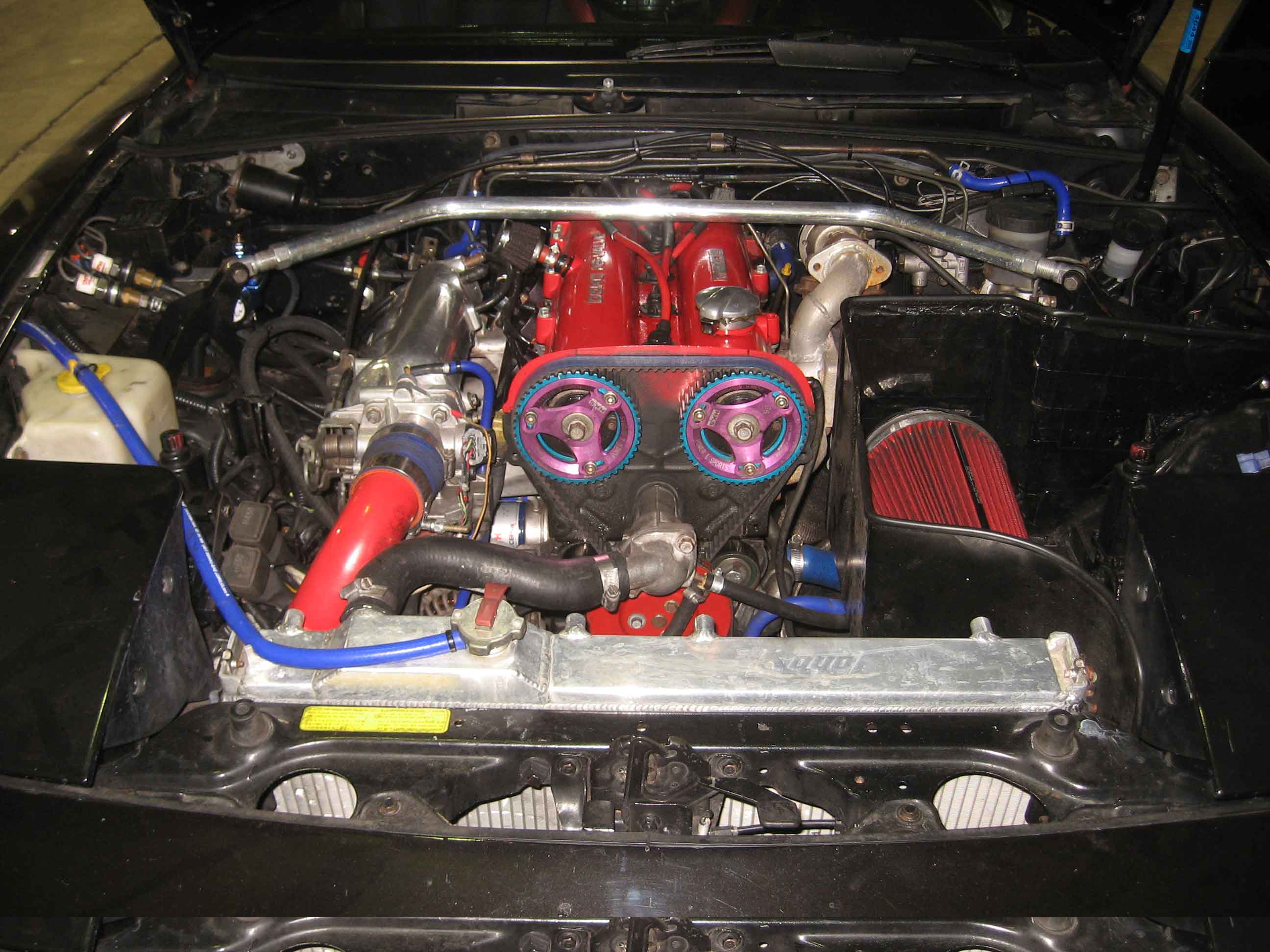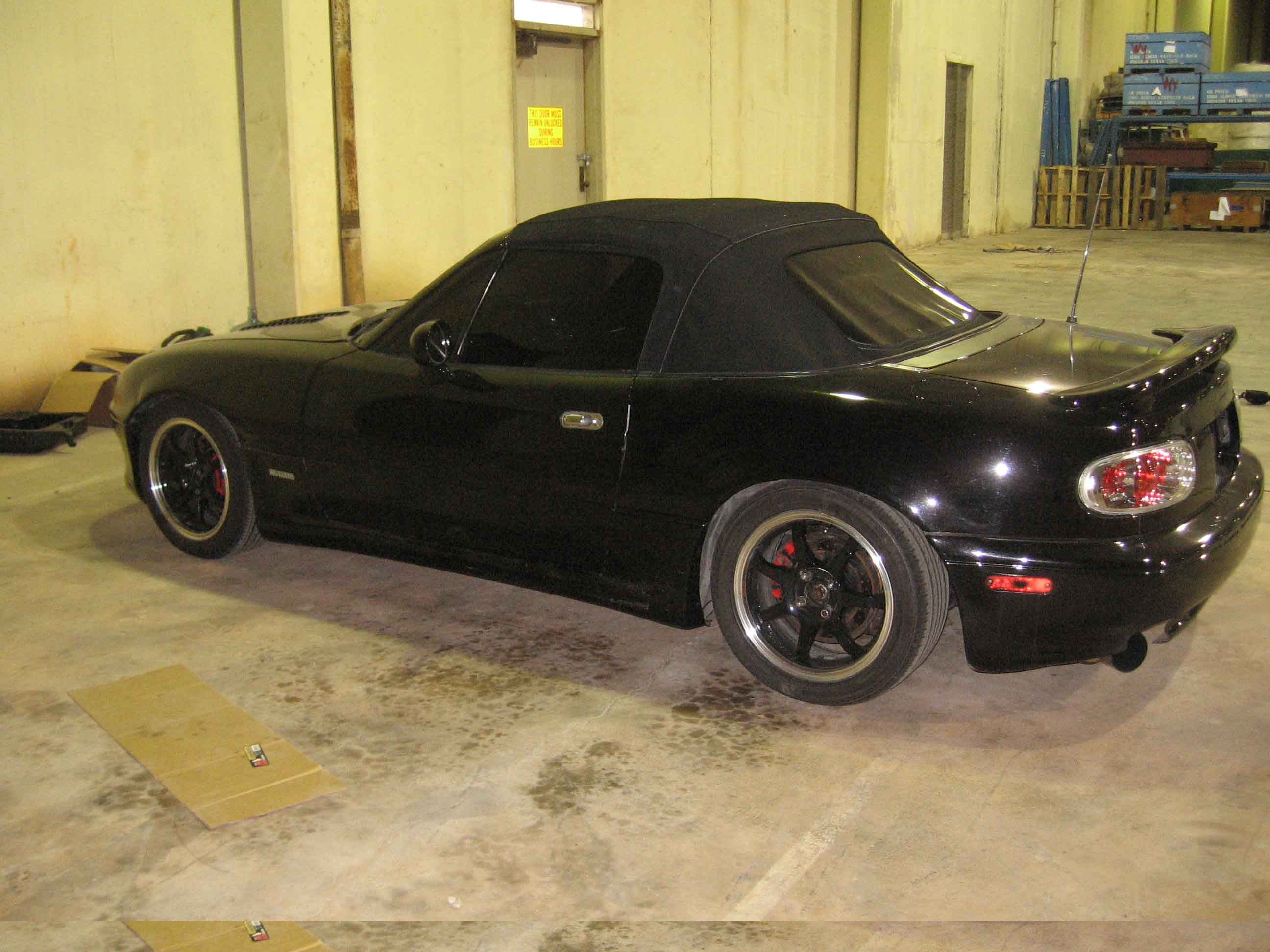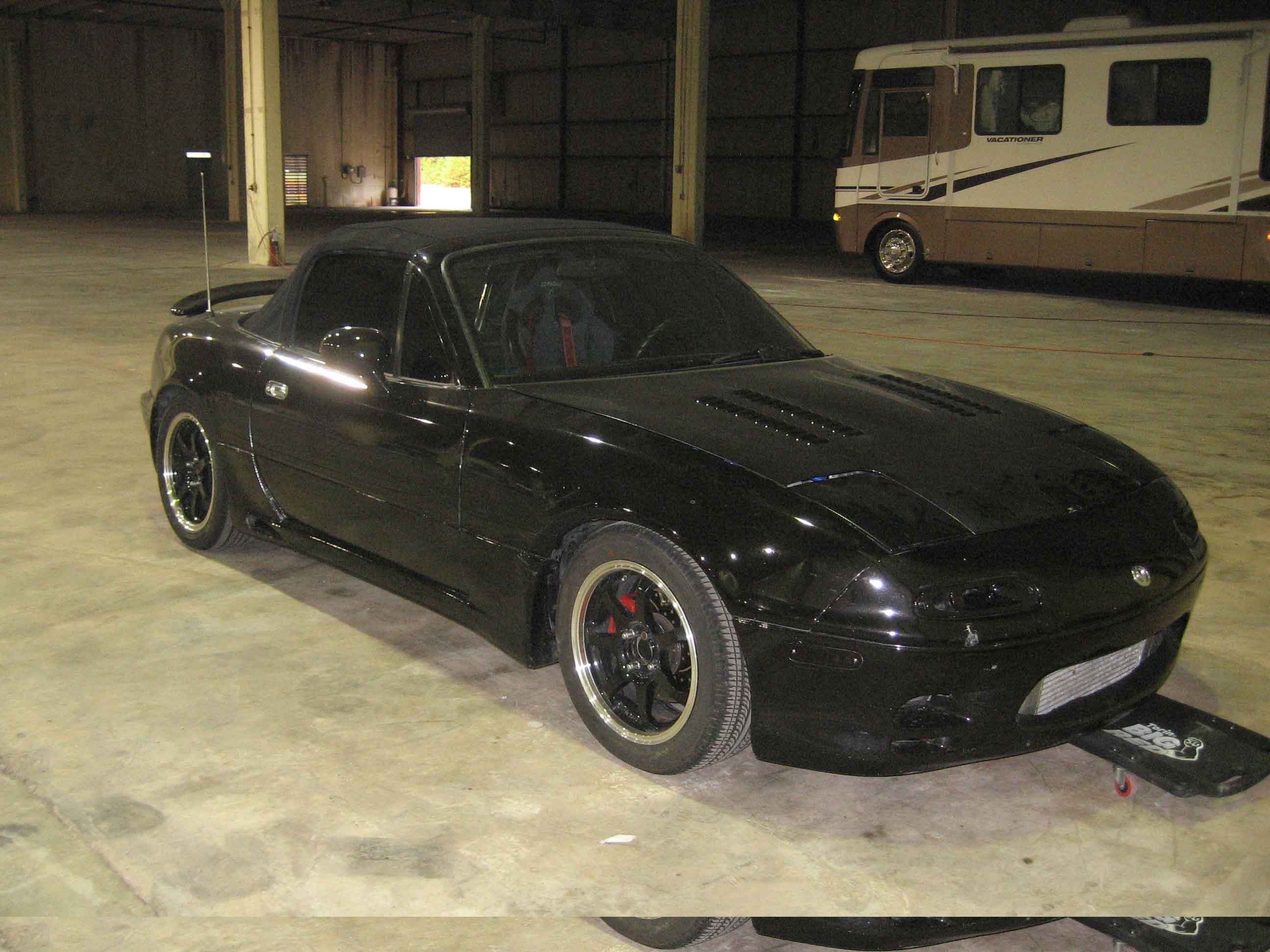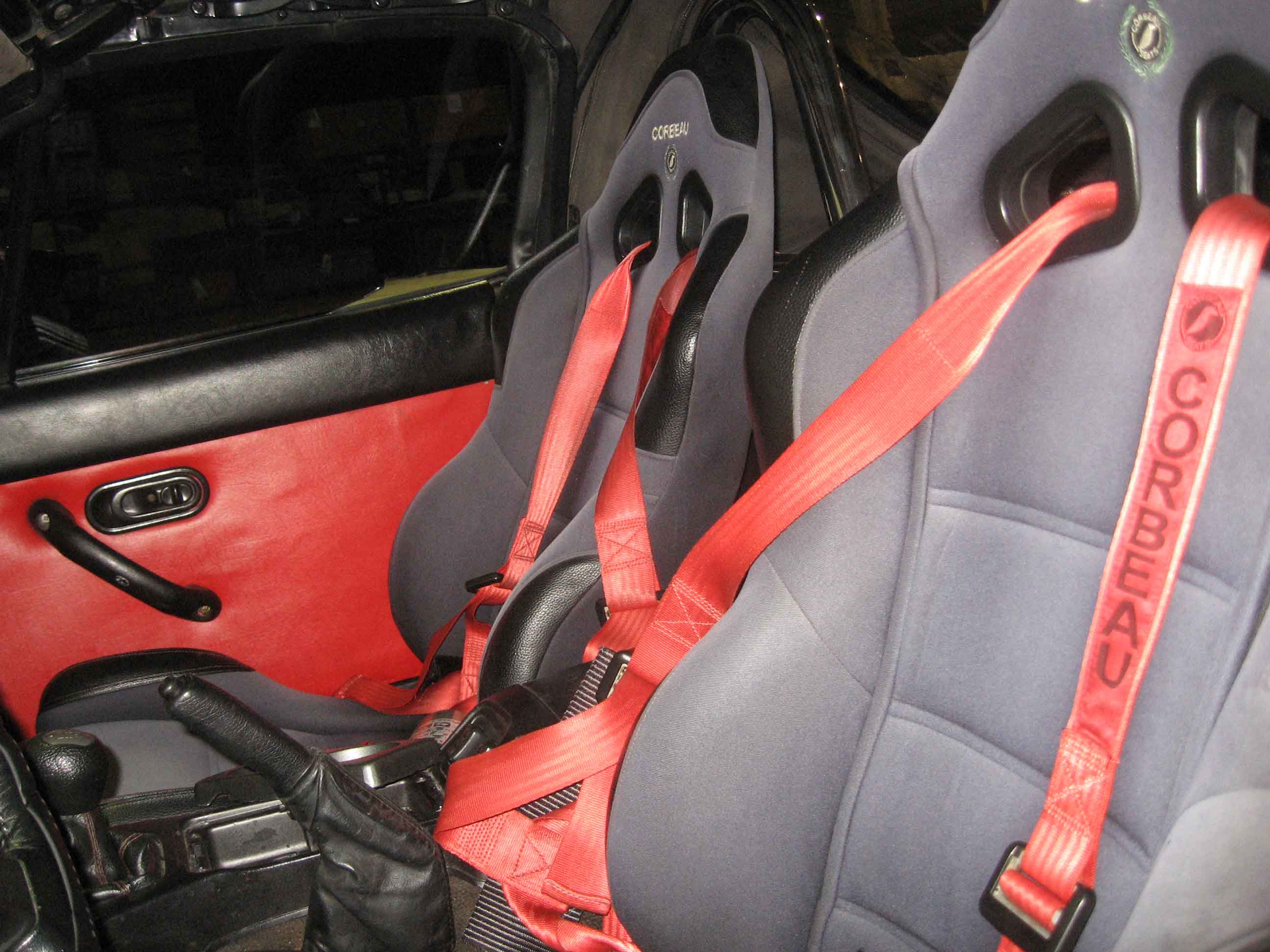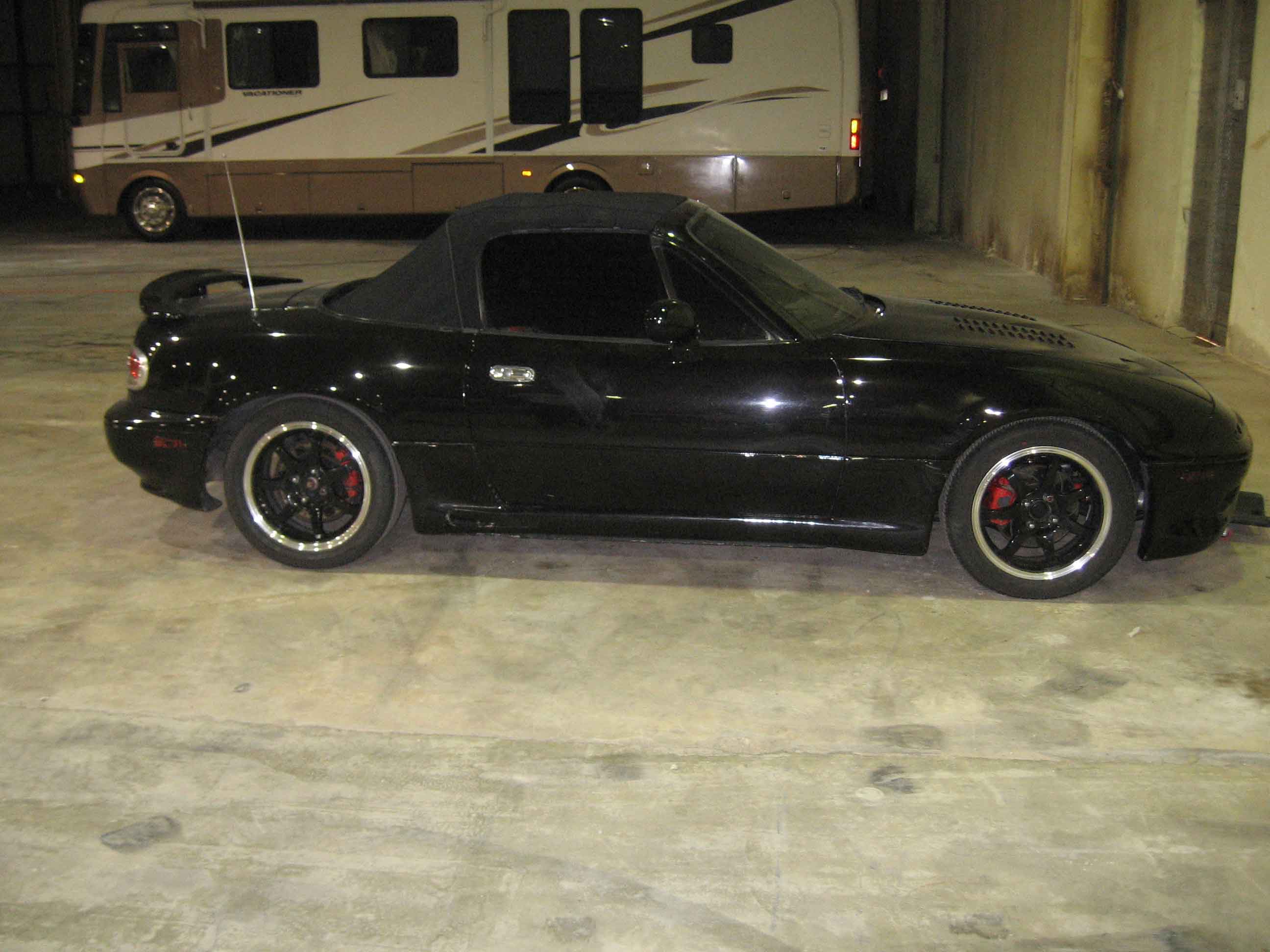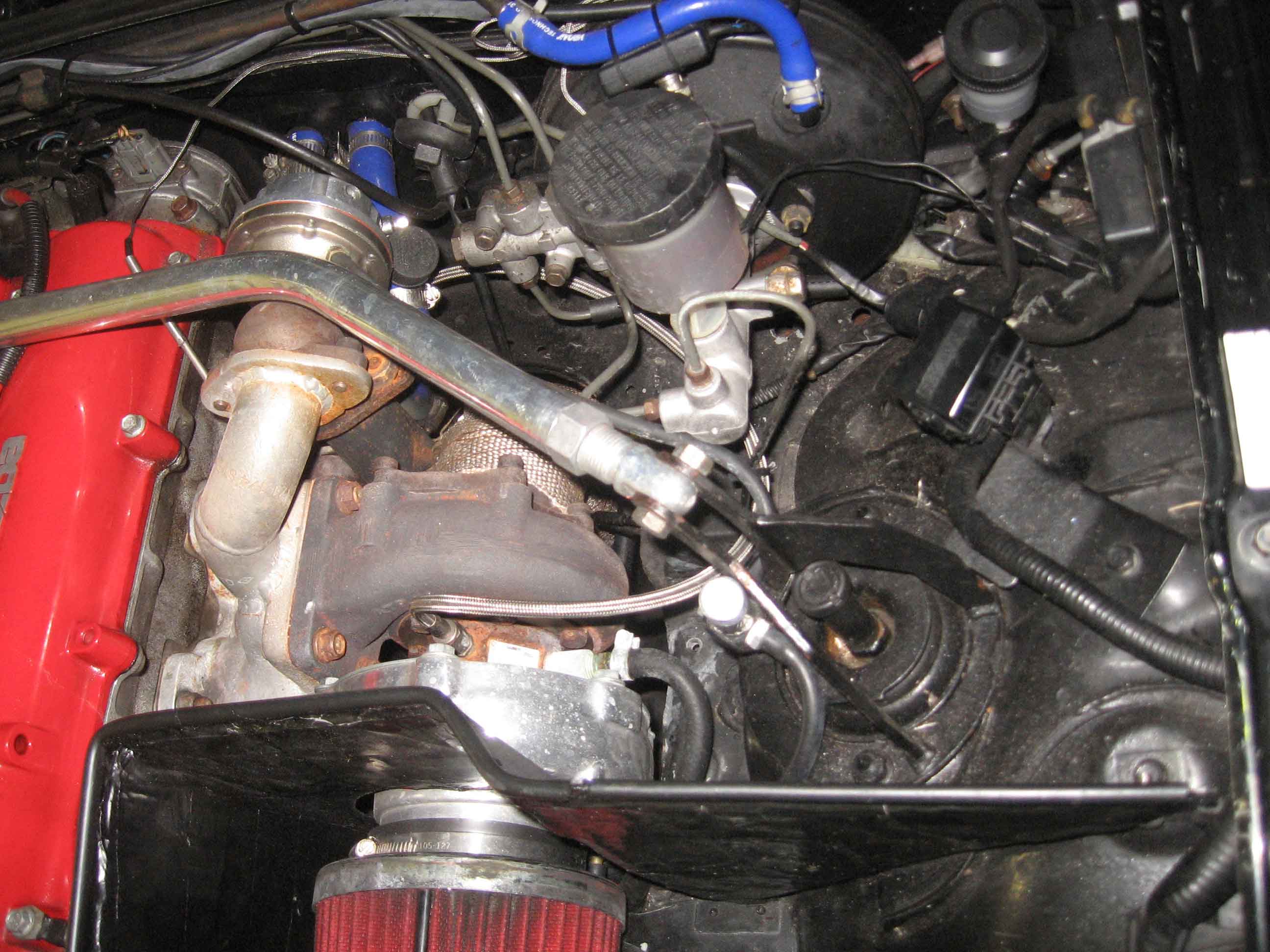 Back to BrainLubeOnline